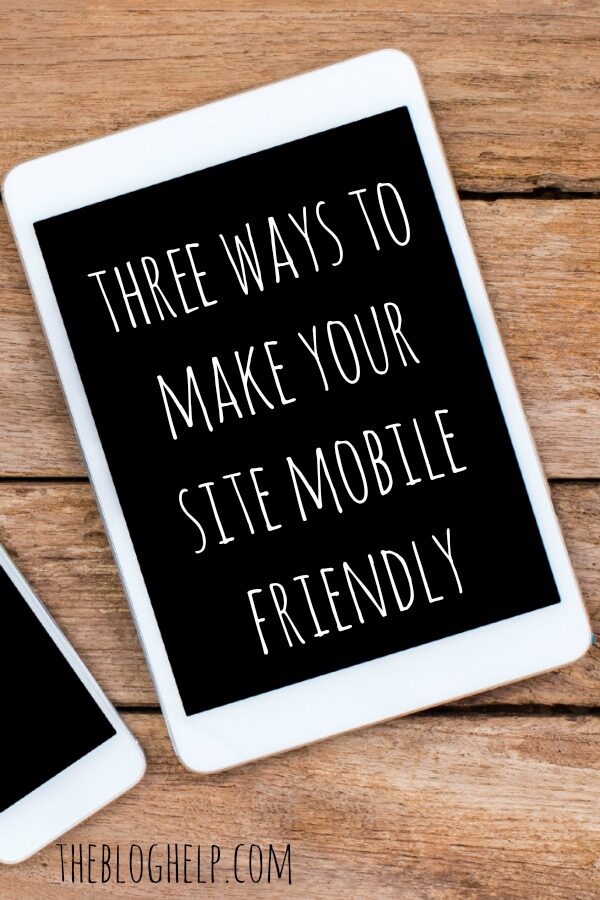 More than likely, the majority of your site visitors are visiting your site on a mobile device. For our site, Clarks Condensed, we get about 70% of our traffic from mobile devices. After talking with others, this is definitely the norm. Because of this, ensuring your viewer's mobile experience is pleasant is more important than ever.
I've looked into a lot of different options and weighed the pros and cons of most of them. I've come to the conclusion that there is no perfect solution, but a lot of great ones. The hard part is deciding which one is best for yours. What's good for one website could be horrible for another.
Below are three ways to make your site mobile friendly. All of these I've tried at one point or another, so I feel pretty comfortable discussing them. If you've tried something that I didn't list, I'd love to hear about it in the comments.
Mobile Site/Advertisement Companies
This is the solution we've chosen to optimize Clarks Condensed on mobile devices. We currently with a company called PadSquad. They create a mobile site for you and manage your mobile ads. While we've had some ups and downs with them, we've been pleased overall with the revenue we've made. Our mobile ad revenue more than doubled since we've been with them, the time people stay on our page has increased, and our bounce rate has decreased significantly. To have a custom, mobile site created for you can cost thousands of dollars, so I think it's a pretty good deal. I've been very pleased with how my site looks, and I'm always getting compliments from people on how easy it is to navigate.
If you sign up, be sure to say Katie Clark from Clarks Condensed referred you! Sign up here to receive a free demo of what your site will look like.
PROS:
Professionally created and looking website
Decreases bounce rate significantly
The amount of time people spend on your site typically increases – mine went up almost a minute!
Very easy to navigate – the navigation menus are great
You are fairly compensated, and chances are, your income will increase substantially.
An amazing referral program. I earned almost as much in referrals that I did in ad revenue last month.
Pageviews do increase with PadSquad, However, I say this was a caveat – mobile pageviews are typically tracked differently than desktop pageviews. However, I did see that my unique monthly visitors has increased as well since I started using PadSquad.
CONS
Typically have a lot more ads (including in content and popup ads). There is some room for how many and how often a popup will show up, and I've found they are more than willing to work with you. I always work with Paul, and he is always willing to explain to me things, and help increase my revenue.
It's a 50/50 revenue share, so the company takes 50% of what you are earning. This is pretty typical with most ad networks though.
You have to sign a contract – typically one year (though with 90 days notice, you can get out of it.)
You don't always have control over the ads. About a month ago, I started getting some very inappropriate ads showing up at the bottom of my site, and it took a little bit to get them taken down. While they totally understood why I didn't want it, it would be nice to be able to specify from the get-go what types of ads you can show.
The amount you see in your dashboard isn't always what you get. This kind of shocked me when I noticed over $100 difference in what the PadSquad dashboard said I earned, and what I received on my first paycheck. It was due to some reconciliation issues, and it made sense…but I was still kind of bummed!
The waiting period for your first paycheck is pretty long. They pay 60 days past the last day of the month you started with them. So, I started at the beginning of July, and I was first paid 60 days after July 30th. However, it's every 30 days or so from then on.
PadSquad isn't for everyone, but we feel like we've definitely benefited from our relationship with them. I know some people that don't love them, but the majority of people I talk with enjoy their relationships, and find that the pros outweigh the cons. I find that the key to success is being involved with your account manager and understanding what is going on with your site. Remember, you can sign up here to receive a demo of your site. I'd appreciate if you say I referred you! And, in case you are interested, here are a few screenshots of my site using PadSquad's platform.
On Tablets:
On mobile devices:
Mobile Responsive Theme:
This is probably the easiest way to make your site mobile friendly – start with a layout that has been created to resize correctly on mobile devices. When I'm talking about themes, I'm mainly referring to those of you who are on WordPress. With Blogger, I think there are probably mobile responsive themes you can use, but I'm not very familiar with them (beyond the option that Blogger gives you to
Basically, with a mobile responsive theme, it is coded with CSS that changes how the site looks, depending on what size screen it is being viewed on. It makes it easier for readers to see your content, without
I always recommend StudioPress. I believe that almost all (and at this point, maybe all) of their themes are mobile optimized. This is one of many reasons why their themes are my favorite.  There's a bit of an investment in the beginning, but because they are so popular, there are tons of tutorials out there.
I have a theme from StudioPress, both on this site and Clarks Condensed. This site is still mobile optimized, but when I didn't have a custom mobile site for Clarks Condensed, I ended up removing the mobile responsiveness, mainly because my sidebar ads weren't ever being seen. However, if advertising doesn't matter that much to you, having a mobile responsive site is awesome!
PROS
Easy to read posts
They look nice
You don't have to zoom in and out
Very little maintenance or setup required
CONS
Sidebar typically gets pushed to the bottom of the page (which means you won't probably get revenue from your sidebar ads.)
Sometimes menus don't work as well
Even if your design elements resize, things like popups might not, which may be obnoxious to readers
Depending on what theme you use, it can be a major pain to get the header to resize correctly (I've had issues with Modern Blogger Pro and Jane.)
WP Touch
This is a plugin you can use on WordPress that lets you create a customized mobile site. There are several different themes you can use, endless colors, and you can upload your header. I believe it's something like $50 a year for the Pro version (and if you don't want to customize it yourself, we do that for $30!) I have configured this on a couple different sites, and it usually works pretty well for people who just want a cleaner look to their site.
PROS:
Lots of customization options
After you understand it, pretty easy to use
Easy to navigate
CONS:
Doesn't always work with every ad company
It can be a little bit confusing at first to configure
If you want ads, you have to have the paid version
Annual fee