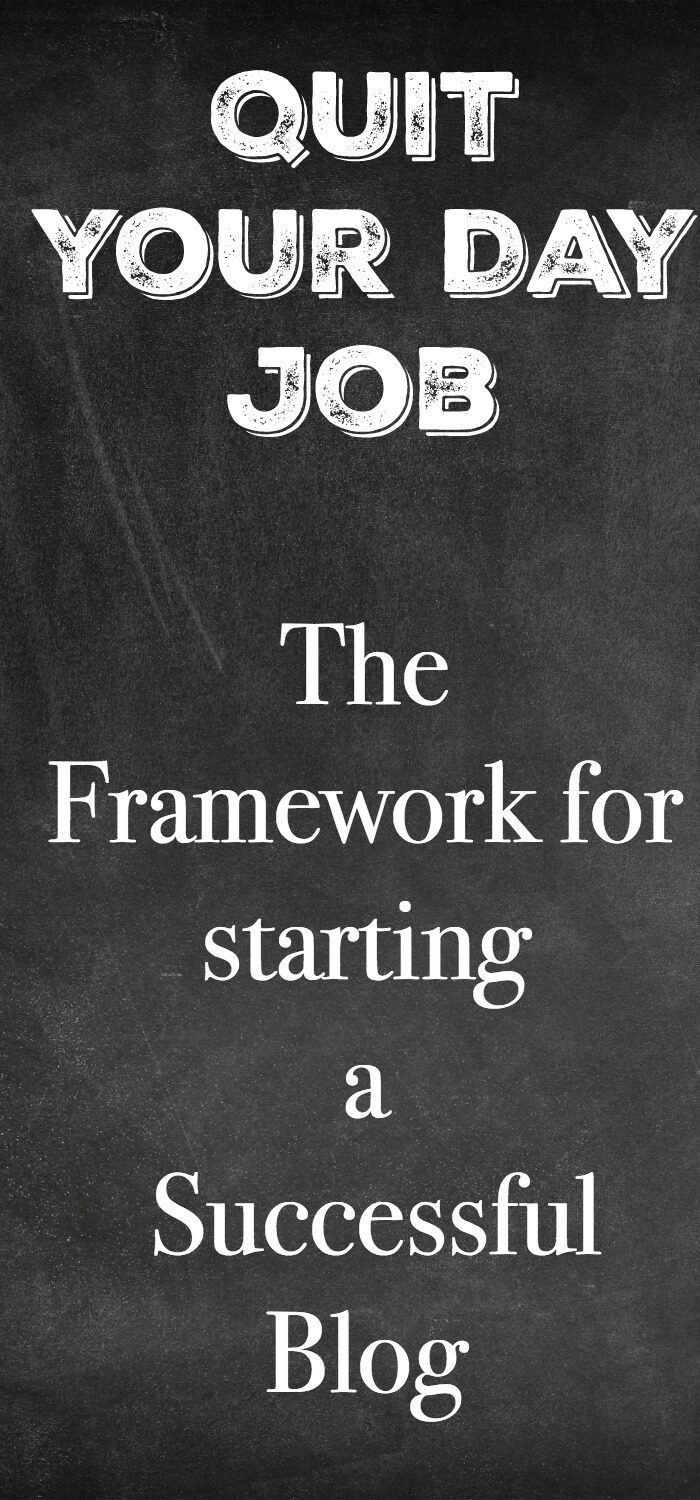 Be sure to check out our Blogging Resources page on The Blog Help for our favorite products and services to get your blog off on the right foot!
We've been blogging professionally since 2013, and in that time, we've made a successful business that has allowed us to work from home and have a fabulously flexible life. We are constantly being asked how we did it, and if others can do it as well.
Yes, yes they can. Does it require a lot of work? You better believe it. But if you truly have a passion for sharing your thoughts with others and you are willing to do what it takes to make it, you can be successful, too. I've seen a lot of people start blogs and fail…but I've also seen a lot of people who were truly motivated to be successful to do just that. It is not for the weak of heart.Writing about everything we've done to get to the point we are at would take for longer than one blog post. However, I thought we would share some of the basic framework to launching a successful blog:
1) Pick a Niche
Parenting? Foodie? Tech? There are so many different blogging niches out there, and one for just about everyone. Pick something you are a passionate about, not what you think will be most popular. If you feel like you would run out of topics quickly, then don't go with that one! We write about everything here on Clarks Condensed. Some people suggest that you don't do that, but for us, it's worked pretty well.
I'd also avoid picking a topic that is too narrow, as it can make it hard to get a good readership. However, that doesn't mean you should avoid something that isn't so popular. If there is a topic you are super passionate about, chances are, there is a community of people equally passionate.
2) Get a Domain Name
You can buy a domain for about $10 a year. Personally, I went with GoDaddy, because you can get them for fairly inexpensive (I would avoid them for hosting though.) However, you can often get a free domain name with your hosting (such as with BlueHost.) Brands will take your blog more seriously if you have your own domain, plus, it just looks more professional.
Be sure to put some thought into your domain name. You don't want to have to go back and rebrand everything someday. Using something that is SEO friendly, catchy, and interesting will draw people in. When choosing a domain name, I highly recommend checking out Namechk.com. This allows you to see if just about any social network out there has your name still available. It would really be unfortunate to go and get all excited about your domain name, only to realize that it isn't available on your social networks!
3) Purchase Hosting
Before you really can do anything, you have to pick a place for your blog to "live." There are several different options, but I would say that the majority of people go with one of the three options – Blogger, WordPress.com, or WordPress.org.
If you absolutely cannot pay for hosting right now, start with Blogger. I cannot stand WordPress.com – it's so hard to customize anything.
However, if you are serious about blogging, I highly recommend going with WordPress.org. This is a platform that you download – not a website you sign up at. In order to use it, you must buy hosting. You can buy hosting for anywhere from 99 cents a month to thousands.
When I first started blogging, I signed up with BlueHost. While I eventually outgrew them, they were a good starting point – 24/7 tech support, lots of guides on how to set things up, and very inexpensive. All you have to do sign up is click here…
Select your hosting account (for the $3.95 a month plan, you have to sign up for two years. Don't worry, if you decide to leave, you get a pro-rated refund!)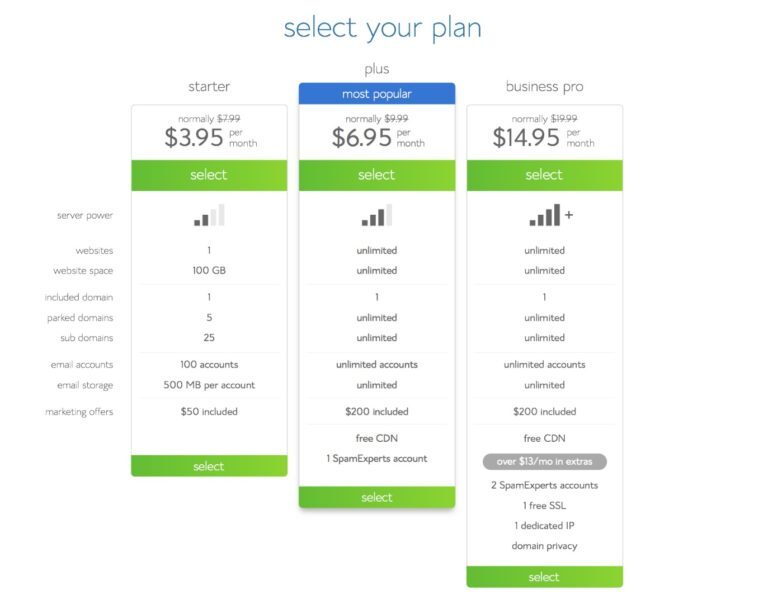 At this point you can decide if you want to get a free domain name with them or use an existing domain:



And when you login, you can install WordPress. They have an install guide if you get stuck!
I currently am with Big Scoots, and I've been very pleased with them. They are a bit expensive though, so if you aren't sure if blogging is your thing, definitely start with BlueHost and go from there!
4) Design
Many will say that beyond the content of your blog, the design is the most important aspect of your blog. If your site doesn't have any real design to it, or it's messy looking, littered with ads, or just is hard to navigate, readers won't want to come back.
There are tons of designers out there – you can even turn to Fiverr.com if you are on a budget. I've seen some excellent designs come from there. Either way, pick a color palette, decide on the general look you want, and get something pretty up!
5) Install Analytics
In order to track how many visits your site gets, top posts, where your main visitors are from, and lots of other interesting (and important) information, you will need to install some sort of analytics. Doing this before your even launch your blog is important, because you want to track everything from the beginning. This makes it easy to track your progress, and provide details to brands and companies that may want to work with you.
The most popular analytics tracker is
Google Analytics
. Typically, this is the one that most companies will ask for, and I think it's the most comprehensive. It provides SO much information — more than you will probably even need! It can be a bit overwhelming at first, but there's plenty of tutorials out there to help you get started.
6) Sign up for social networks
Simply said, being active on social networks can be the key to being a successful blogger. It's a great way to interact with readers and promote content, connect with brands, and just create an overall presence on the Internet.
There are a ton of networks out there, but the ones that I would suggest getting involved in right away are Facebook, Twitter, Pinterest, Instagram, and Google+. These are, by far, the most used social networks, and in between using them, you should be able to create a good following. It does take work (and a lot of it) but it's worth it to be involved. Always keep your ears open for new social networks that open, so you can claim your brand's name. You never know what might take off next!
Learn all you can about the best practices for these sites. I'll tell you now – it's always changing. Facebook constantly changes what it wants to show people (right now, it hates the word "giveaway"…at least on my page!)
For Pinterest, I highly recommend signing up with
BoardBooster
from the get-go. You can get your first 100 pins free!)
7) Install Ads and Sign up for Amazon Affiliates
I'm not going to discuss the details of monetizing a blog in this post, but from the start, you NEED to put ads on your site and sign up for Amazon affiliate (unless your state doesn't allow it.) You never know when you will have a post go wild.
I recommend just putting up three ads from Google Adsense, and then start putting affiliate links in every post you do! Affiliate programs can be one of the best ways to make money, and Amazon is a great place to start.
8) Connect With Others
One of the best ways to get your content out there is by having it shared by others in your industry. As soon as you know what you are going to write about, find a group of bloggers in that niche. If you are a parenting blogger, the Kid Blogger Network is an excellent resource. A foodie? Check out Food Blogger Pro. Whatever your niche is, get to know others in it. Make an effort to attend a conference – this is where I've met a lot of blogging friends and colleagues.
Don't be annoying and spam other's Facebook pages asking for them to like your page, or leave meaningless comments like "Looks great, check out my site!" Build genuine relationships with people. Share their content and tag them in it. If you feature another blogger in a post, let them know – chances are, they might just share it.
Blogging is not an individual sport. Yes, you have to do your own hard work to make it, but by getting to know others, getting your content out there will be so much easier.As an added bonus, you might meet some of your closest friends. I've met some incredible people through blogging.
9) Read All You Can
When I started blogging, I read EVERYTHING I could get my hands on. I learned how to run a WordPress site, do tech support for myself, and tons of about monetizing, social media, and how to be successful. I think that reading all the information you can about blogging is one of the smartest moves you can make. Here are two GREAT books to start with:
How to Blog for Profit: Without Selling Your Soul
How I made $40k My First Year of Blogging
9) Create great content
Anyone can make a blog. However, not everyone can make a successful good blog. Having good content is the number one key to being successful. If your content isn't interesting, people won't probably come back! And content can mean many different things — amazing photography, delicious recipes, writing…it's up to you. Just create something that you think others will find interesting.Don't let this intimidate you though. Just write in your own voice! No one else has the same story that you do, and even if you are posting the one millionth chocolate chip cookie recipe out there, if you post it in your voice and with your story, it's different. People want authenticity. Don't be something you are not — be real and honest, and readers will want to come back.
Other Posts You may Enjoy: 
Let me know if you have any questions. I can't answer everything, and if you want in-depth help, I do have a fee for that. But if you are just getting started and have a question or two, let me know, and I'd be happy to help. Be sure to sign up below for our newsletter from The Blog Help so you can get up-to-date tips for running a successful blog!